M/Y CONTE MAX
Boat description
Luxury & Diving 
The M/Y CONTE MAX is a world class 33m luxury liveaboard boat. When Conte Max was launched, back in 2004, the Maldives did not offer many boats of such comfort and standards as to represent an alternative to the islands resorts also for those who did not engage in diving activities.

With the launch of Conte Max, the concept of a cruise combining the rejuvenating wellbeing of the Maldivian sea and scenery with the wellbeing of an onboard Ayurveda center was born and in terms of Maldives cruises a totally new trend was set. Thanks to its increasingly refined cuisine, the staff that was raised with the boat, and customer service class and attention to detail, Conte Max has become one of the best known and most loved yacht among those who for years have not been able to do without regular visits to the Maldives to discover with us what these islands have to offer, both above and below the sea surface...
WE ARE CERTIFIED organization as per the INTERNATIONAL EIFEC ES2001.06: HBY/HER Standard. Health Emergency Risk Compliance Management System in epidemic context (endorsed by the HEALTH PROTECTION AGENCY of the Maldives)


9 Cabins - Comfortable
1 cabin (on second deck) with one queen size bed and one single bed
4 triples with one double bed and one single bed
3 Twin bed cabins.
1 Single cabin
All cabins feature independently adjustable air conditioning
Bathrooms with shower cubicles.
No bunk beds.
Dinette
The indoor saloon has a bar offering a wide choice of soft drinks and spirits, a TV-DVD-Stereo area furnished with comfortable sofas . All yacht furniture is made of valuable Maldivian wood. Recharging area for cameras 220v electricity.
Boutique
The on-board boutique offers traditional Maldivian souvenirs, gadgets and Luxury Yacht Maldives T-shirts.
Crew
Min. 8/9 members plus 1 coach, all either European or Italian mother tongue, and 2 maldivian dive guides.
Workshop and diving & snorkelling equipment
Diving and snorkeling equipment is available for hire, and should be requested when booking.
Restaurant
Outdoor dining area (aft of the first deck) and indoor area which can be used in case of rain.
Meals are served at the table and the menu include dishes from the Italian-international and Maldivian cuisine, mainly prepared with fresh fish, although our chefs are always ready to satisfy any of our guests specific needs. Once a week a buffet of traditional Maldivian dishes is prepared.
Decks
The communal open-air spaces are on three decks furnished with sun loungers, sun mats and deck chairs. The decks allow guests to enjoy the breathtaking Maldivian scenery, both when sailing and while relaxing when the yacht is moored in the lagoons for the night.
Internet & Phone
3G Wi-Fi connection is available for a fee.
Diving Dhoni
Traditional maldivian boat accompanying the Conte Max, equipped with 2 Coltri MCH13 compressors CATALINA C100(13lt) 227bar alu cylinders DIN/INT fittings and single and twin regulators
Schedule and Availability
M/Y CONTE MAX - Total cabins: 9
Occupancy 17 pax in double or single accommodation
Max occupancy 21 pax with triple accommodation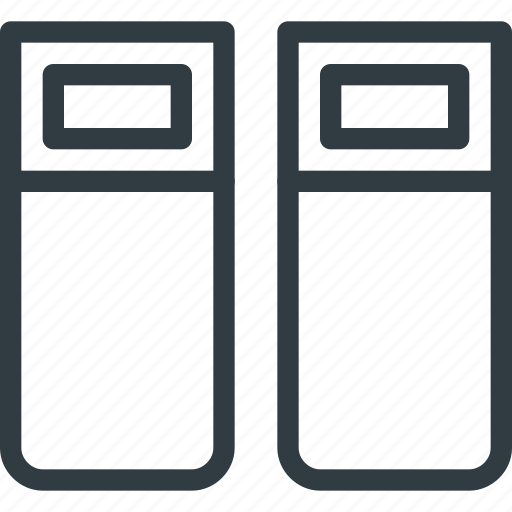 4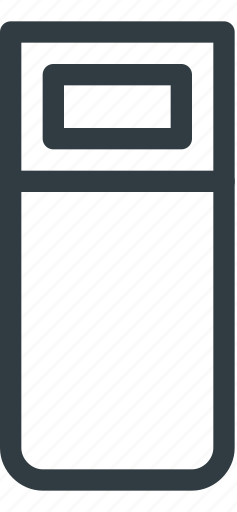 1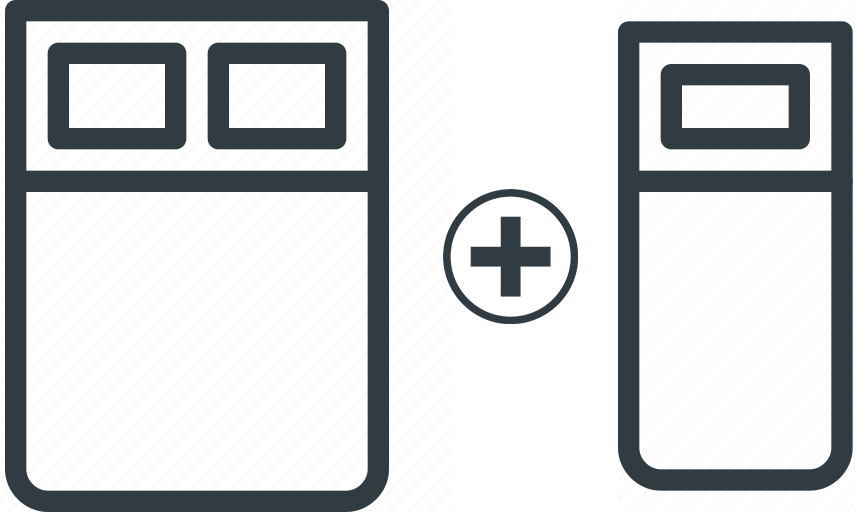 4
Video
Technical Sheet
Technical Details - M/Y CONTE MAX
| | |
| --- | --- |
| Construction year | 2004 |
| Lenght | 33 mt. |
| Width | 10 mt |
| Dry dock | Every year |
| Draft | 3 mt |
| Weigth (tonnes) | 140 |
| Speed (knots) | 12 |
| Cruising Speed | 12 knots |
| Construction material | wood |
| Decks | 3 |
Diving Dhoni - Niumath with cabin for the crew
| | |
| --- | --- |
| Lenght | 16 mt |
| Captain | 1 |
| Width | 5,5 mt. |
| Crew | 2 |
| Engine | Daywoo 120 HP |
| Overall people capacity | 22 pax |
| Toilette | Yes |
| Fresh water | Yes |
| Water tube | Upon request |
| Diving baskets | 24 |
| Water tube for camera | Upon request |
| Ladder | 1 |
| Safety buoys | 1 |
| Life jackets | 25 |
| Fire extinguishers | 2 |
| Emergency kit | 1 |
| Dry dock | Every year |
| Oxygen mask | 1 |
| Medical oxygen | 1 tank DAN |
| Generator | kohler 55kw |
| Compressors | Electric |
Crew
| | |
| --- | --- |
| Captain | 1 |
| Dinghy captain | 1 |
| Engineer | 1 |
| Diving dhoni captain | 1 |
| Room boy | 1 |
| Diving dhoni crew | 2 |
| Waiter & Bar tender | 1 |
| Chef | 1 |
| Cruise director | 1 |
| Assistant chef | 1 |
| Diving instructor | 1 |
| Dive master | 1 |
Technical Details
| | |
| --- | --- |
| Engine | Yammar 405 HP |
| Compass | 1+ 1 in diving dhoni |
| Generatos | 2 Onan 35 kw each |
| Fuel tank capacity | 4500 lt. |
| Fuel | Diesel |
| Compressors | Hydraulic system –on dhoni |
| Desalinator (volume per day) | - |
| Nitrox membrane | No |
| Fresh water tank capacity | 6 tons |
| GPS with map | 1 + 1 in diving dhoni |
| Electricity (v) | 220V + 110 V |
| Adapters | Yes |
Diving Equipment on Board
| | |
| --- | --- |
| Tanks 13,6 lt AL reinf. Catalina C100 SINGLE VALVE | 1 |
| Tanks 13,6 lt AL reinf. Catalina C100 DOUBLE VALVE | 15 |
| Tanks 11 lt AL reinf. Catalina C80 SINGLE VALVE | 4 |
| Tanks 15 lt Faber | 2 |
| Tank valves for regulators | INT & DIN |
| Tank Valve | SGL/DBL |
| Nitrox FREE | yes |
| Luxfer 7 lt. | 1 |
Equipment on Board
| | |
| --- | --- |
| BCD | BRAND: Oceanic/Coltri/Mares - MODEL: Various - RENT PRICE: Upon Request |
| Regulator | BRAND: Mares - MODEL: Various - RENT PRICE: Upon Request |
| Fins | BRAND: Mares/Cressi/Oceanic - MODEL: Close heels/ open heels - RENT PRICE: Upon Request |
| Masks | BRAND: Mako/Saeko/Cressi - MODEL: Adult/child - RENT PRICE: Upon Request |
| Wetsuits | BRAND: Cressi/Mares/Coltri - MODEL: 3/5mm short/long - RENT PRICE: Upon Request |
| Computer | BRAND: Suunto/Uwatech/Mares - MODEL: Vyiper/Aladin One/ M2 - RENT PRICE: Upon Request |
| Torches | BRAND: Gibielle - MODEL: 3-4 LED - RENT PRICE: Upon Request |
Diving Courses - All Padi Certifications*
| | |
| --- | --- |
| Free Scuba Try | Free |
| From Discover Scuba Diving up to Rescue | Upon request |
| Divemaster(min. 2 weeks) | Upon request |
| Speciality courses | Upon request |
Safety Equipment
| | |
| --- | --- |
| Medical oxygen | 3 tanks COLTRI 13 lt. (98% O2-200 bar) |
| Oxygen masks | 1 free flow/ 1 upon request |
| Nautilus Life Line | 12 (GPS devices) |
| Emergency kit | 1 (first aid medicines) |
Main Area
| | |
| --- | --- |
| Dinette | Large area with restaurant (5 tables) and couches area with TV |
| Restaurant | 1 inside restaurant |
| Restaurant | 1 open restaurant |
| First deck | Covered area with couches & chairs |
| Second deck | Covered area with amaca & 10 sunbeds |
| Third deck /sun deck | Large sundeck |
| Recharge station | In the dinette, recharge area for cameras |
| Bar | Dinette |
| Bar Buffet with coffee/tea and water | Hot coffee /tea and water from dispenser complementary |
On Board Entertaiments
| | |
| --- | --- |
| TV in the dinette | Flat screen |
| FILMS | ENG-ITA |
| Music | Various |
| Fish ID books | Various |
| Books | Multi languages |
| DVD player | Yes |
| Games | Cards and various |
| W-FI | Dinette |
| Tel.n. on board | 00960-7786770 |
| Hard disk with movies | Various |
Cabins all with A/c & ensuite bathroom
| | |
| --- | --- |
| Double rooms | 4 |
| Triple | 4 |
| Music | No |
| Safety jackets | No |
| Phon | Available on board |
| Safe | Dinette |
| Towels | Yes |
| Sun towels | Yes |
| Cupboard | Yes |
| Shower gel | Yes |
| Shampoo | No |
| Emergency light | No |
| Film TV | No |
| Wi-Fi | In the room |
| Reading light | Yes |
Safety on Board
| | |
| --- | --- |
| Life rafts | Tender in fiberglass 6mt |
| Life jackets | 38 |
| Safety buoys | 4 |
| Radio | 1 + 1 in diving dhoni |
| Emergency plan | Yes |
| EPIRB | Nautilus Life Line (12) |
| Emergency kit | 1 |
| Fire Extinguishers | 12 |
| Location | Kitchen Engine room Staff room Restaurant While house Corridor guest rooms Bar Decks |
| Fire cover | 1 in the kitchen |
| Smoke detectors | No |